Vincent Brown
(Professor of History and of African and African American Studies, Duke University).
Public lecture: Monday, May 14, 4:30 p.m.
Closed workshop: Tuesday, May 15, 9:30 a.m.
The field of Atlantic studies has been at the forefront of the spatial turn in the humanities and social sciences for several decades, challenging national paradigms for the study of history and culture, embracing historical geography in groundbreaking projects such as the Trans-Atlantic Slave Trade Database, and producing a rich body of scholarship that brings together art, geography, history, literature, and politics in innovative and fruitful ways. From D. W. Meinig's Atlantic America, 1492-1800 (1986) to Nicolás Wey Gómez's The Tropics of Empire (2008), geographical studies of the Atlantic world have centrally informed Atlantic history and transatlantic literary studies. Most recently, Atlantic studies has also begun to engage the expanded datasets and sophisticated cartographies of geographical information systems (GIS).
Eager to see what the next generation of scholars brings to this conversation and how they will change it, we invite applications from advanced doctoral students and recent PhDs in the humanities and social sciences who have completed or will complete the PhD between May 2010 and May 2013. We are interested in all environments, regions, communities, and countries of the Atlantic world and particularly in the wide array of discourses, events, and processes that bind them together. We hope that new maps of the field will emerge from these discussions and that participants will be able to draw and build on them over the course of their careers.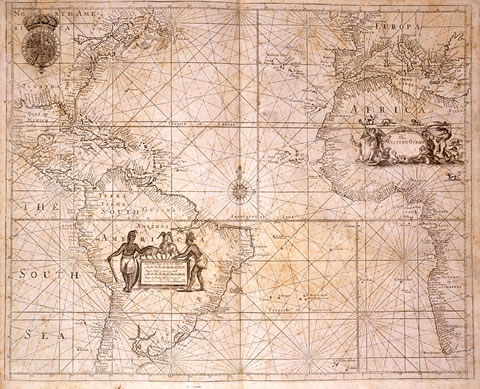 Participants will discuss their pre-circulated working papers in closed seminars led by faculty from the University of Miami, Florida International University, and Florida Atlantic University, all of which share a strong scholarly tradition in Atlantic studies. The institute will provide several meals and a $300 stipend for all participants and hotel accommodations for out-of-town guests. Participants are responsible for their own travel arrangements and expenses, though we may be able to defray travel costs for one or two applicants who otherwise would not be able to attend. Although the common working language of the seminar will be English, we are eager to discuss a variety of geographic and linguistic areas and encourage applications from scholars in and of Africa, the Caribbean, and Latin America.
Please send the following materials in PDF format to atlantic.geographies@miami.edu:
a two-page description of your dissertation or book project;

a current CV;

a one-page abstract of the paper you wish to present;

(only if applicable) a request for partial travel funding.

Please arrange for two confidential letters of recommendation to be sent to the same email address.
Completed applications are due December 8, 2011. We will notify up to twelve successful applicants by mid-January 2012.
Organizing committee: Tracy Devine Guzmán (Modern Languages and Literatures); Kate Ramsey (History); Tim Watson (American Studies and English); Ashli White (History).
The Atlantic Geographies Institute is generously supported by the following units at the University of Miami: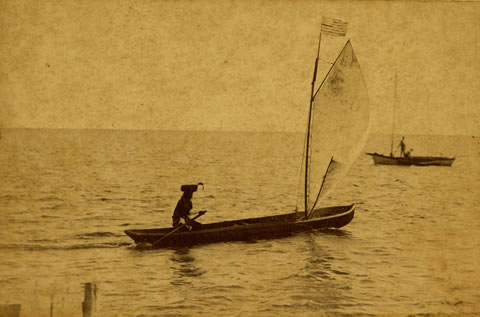 Image credits:
"Sunset on the Malecón, Havana," Manuel R. Bustamante Photograph Collection, courtesy of University of Miami Libraries, Cuban Heritage Collection
Map from the Smithsonian Institution exhibit "On the Water" On the Water Exhibit
"Seminole Canoe with Sail on Biscayne Bay," Lillian Frow Peacock & Eunice Peacock Collection, courtesy of University of Miami Libraries, Special Collections
Vincent Brown photo by Lolita Parker Jr.